Before I get into my rant, everyone needs to read
this post
from my buddy Adam Gentle's blog. Adam is a very experienced barefoot runner. But he's not a loud mouth about it like me. He is more thoughtful and composed about it. So when he speaks, we should all listen.
The way that I learned to barefoot run was very similar to Adam's experience. I took off my shoes and I ran until I figured it out. I didn't over-conceptualize the process. I didn't ask a bunch of questions about it, because there wasn't anyone to ask. I didn't follow a "transition plan", because they didn't exist. And I didn't debate on going into a minimal shoe straight away, or by gradually transitioning through a series of 5 progressively more minimal shoes. Such shoes didn't exist. You bought Vibrams or you went without.
Nowadays you can find 5 different books on barefoot running form, and countless blogs on the same subject (which you should all be avoiding in favor of mine...for shame!). There are innumerable transition plans out there you can follow. You can get advice on just about any issue at the touch of a button online.
Maybe it's just because more people are barefoot running nowadays, but it seems to me that despite all this information people are having a tougher time than ever. Or...let me rephrase...
BECAUSE of all this information people are having a tougher time than ever
.
What do I mean by that? Here's an example to illustrate my point. When I read Adam's article, the part that made the biggest impression on me was the third paragraph. In it, Adam describes an instance where he shared with the folks on the Runner's World Barefoot Forum that he had attempted a 5 mile run very early on in his transition to barefoot running. Forum users reacted by telling him that he had done too much too soon. Adam didn't listen to that nonsense, and instead listened to his body and kept going the way he had been going. But he easily could have gone the other way and backed off because someone else told him what was best for his body.
I'm glad Adam chose this option.
That was early on in the days of the Barefoot Forum, when many folks who contributed where very self-sufficient like Adam. Nowadays, the forum is dominated by people looking for advice on everything to shoe choice, to form advice, distances they should run, to what they should wear running that evening (by the way...the answer is "a kilt" or "short shorts"...always). Maybe those same people would have done the opposite of Adam and followed the advice to slow things down.
This isn't just me being some surly old barefoot grandpa ranting about the "good old days". I certainly don't want to go back to the days where barefooters only had one footwear choice, and when the barefoot community didn't really exist. The internet has done great things for us. It has been the driving force of a grassroots revolution that has changed the running community. It has brought us all closer together. And it's gotten me a ton of free shit and name recognition. That's all pretty awesome.
The internet is a great tool for bringing us closer together and allowing us to share our experiences. What works and what doesn't. But in doing so, all of this information in many cases seems to have taken away the most important aspect of a person's transition to barefoot running:
themselves
.
Think about the way that you solve problems in the Internet age. If you have a broken toilet for example, do you futz around with it until you figure out what's wrong? Or do you Google "broken toilet" and follow one of about a dozen step-by-step guides on how to get that shit running again (literally).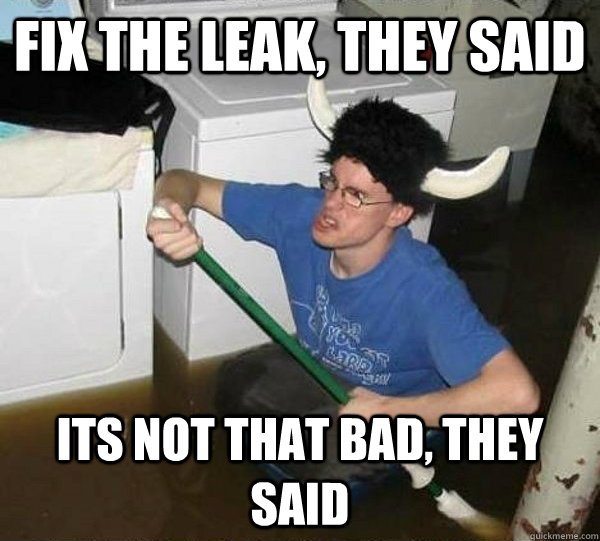 Angry Viking Plumber. A close relative of Frozen Caveman Lawyer.
Now...you are not a broken toilet. I only used that example so I could make a series of "shit jokes" (success). In fact, I would argue that doing that in the case of a broken toilet it's a lot better to access the internet for advice than to play amateur plumber. Transitioning to barefoot running on the other hand cannot, and should not, be done in the same manner.
One reason is because barefoot running cannot be distilled down into a set of concrete steps that can be easily explained to someone else.
Barefoot running is all about feeling (here's
an article
about that if you're game). It's about listening to your body...more specifically your feet. When someone either takes or gives advice about barefoot running, they aren't feeling. They are THINKING. Those giving advice are using thought to describe a feeling (i.e. what good form feels like). This description will necessarily be inadequate, as are most descriptions of feelings. The person taking the advice then uses thought to process that information and attempts to convert back into feeling. Again, this interpretation will fall short. See what a fucked up game of telephone that turns into?! You're already two degrees of Kevin Bacon away from where you need to be.
This is especially true since in the barefoot game, everyone is different. We all transition at different rates. We all have different things that work for us. In the end, we all even have different looking running form. Taking barefoot running advice from someone else, whether online or in a book, delegates expertise over our bodies to someone else.
Except that in this realm, no one should be allowed to make decisions about what is best for your body. Only you know whether 5 miles is too much or too little for your next barefoot run. Only you know how your calves, ankles, and feet are feeling.
Not that advice about barefoot running should not be dispensed. I think that it's great that people are thinking critically about this sport and coming up with innovative ways to do it and teach it. It's that people need to put that advice in the correct context. That advice should never be allowed to substitute for your own judgment and experiences. That advice shouldn't be a starting point. It should be used sparingly, when you're stuck or when nothing else you've tried has worked.
And that advice should not interfere with what's going on with your barefoot transition. Whether you know it or not, even when you feel like you're not having success with your transition (because of blisters or whatnot) your body is learning. It's figuring out how to run with correct form. That's why most people say that during their first successful barefoot run, things just seem to "click".
Advice about that transition shouldn't interfere with that process. It should set it up in an environment where that process can happen, or happen faster. In that regard, my favorite pieces of advice on the barefoot transition are Jason Robillard's
Bareform
, and the
Skipping Rope drill
I talked about in an earlier post. In very limited circumstances, I recommend Ken Bob's
knee bend
.
For those getting started, here's the only advice about barefoot running most people should ever need:
Step 1: Remove shoes
Step 2: Run
Step 3: Repeat
Every other piece of advice should be used sparingly. And chosen wisely....because most of it...quite frankly, is crap.
End of rant. Get out there and figure this shit out citizens!
Cheers!