2011 was a big year for huarache makers citizens. I spent most of it up to my eyeballs in little foot-shaped pieces of rubber. That year saw the birth of more new sandal companies than I think we'll ever see. Had I known it was coming, I would have bought stock in Vibram's soling material.
With all these sandals flooding the market, companies are constantly innovating (read: copying each other) to make the best performing, most comfortable sandal. The result has been a ton of choices for the consumer.
Here's what each of the major companies (Invisible Shoe, Luna, Branca, Bedrock, and Unshoes in no particular order) have in store for you in 2012.
Invisible Shoes
Invisible Shoes really hit a home run with their FeelTrue sandal, which is a soling material specifically designed to work as a huarache. They still carry their original huarache, which I actually prefer for some applications. But they don't have anything brand new for 2012. Which is fine. It's hard to improve on their current offerings.
Luna
Luna continues to be both the Cadillac of sandal companies (as in they create luxurious high-quality stuff) and the one with the most options. Luna has actually paired down their options to a core few: the Original, the Leadville, and the Leadville Pacer.
Though I miss all the neat and crazy stuff Barefoot Ted used to sell (like my personal favorite, the uber expensive and uber luxurious Equus), I do like that they have stuck to the stuff that works best. Their only really new offering is the Leadville Pacer, which is a slightly thinner version of the original Leadville.
Mostly what you'll find new at Luna is a lot of cool new customization options. Folks can now choose from either a light or dark suede footbed. You also have a choice of leather, hemp, elastic, or ATS laces. With the ATS, Luna has followed in the footsteps of companies like Unshoes and Bedrock and offered a strapping system for those who don't like tying their sandals.
I haven't tried them yet, but you can read my buddy Trish's review
here
. I stole the above picture from her as well.
Unshoes
The big deal for Unshoes in 2012 was the Pah Tempe sandal. It's the only commercially available huarache that offers strapping that doesn't go between your toes. My friend Chris Van Dyke reviewed them on my site here.
Branca
Still the most unique sandals available in my opinion. Branca has stuck with the best parts of their product, and added a few tweaks to make an already user friendly product even more so.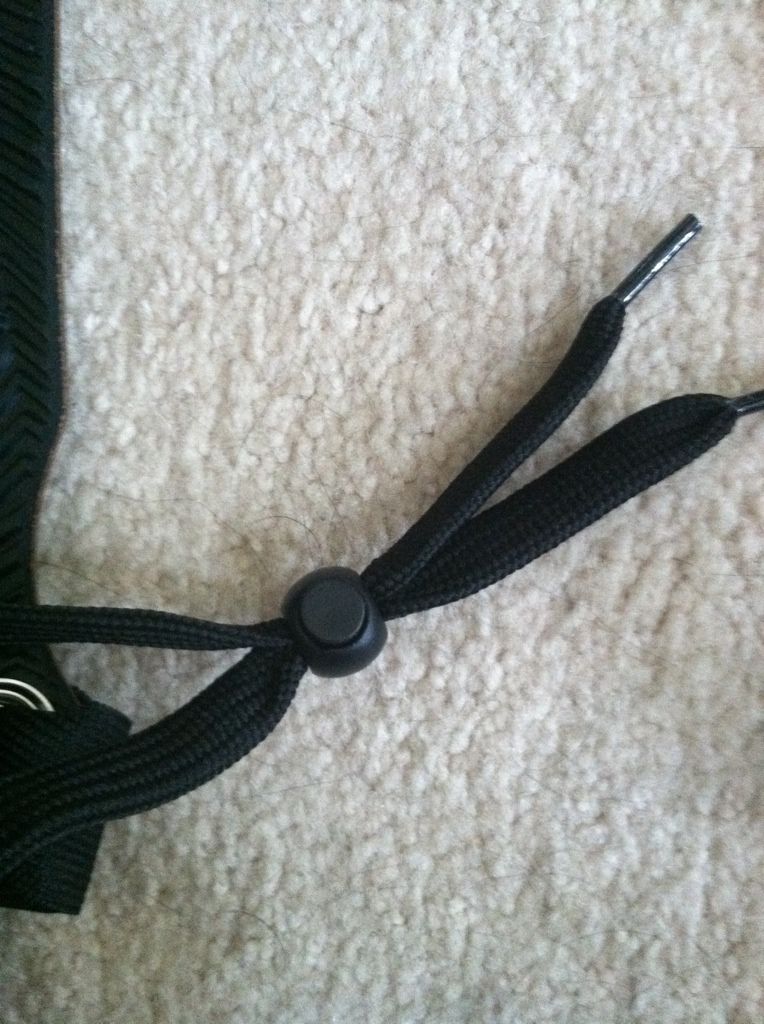 First, instead of tying their sandals like you would a normal shoelace, Branca has added a cord lock for even easier adjustment. I tested these on the trails and can attest that they do a fine job of holding the laces to your feet.
Second, Branca has made their heel strap adjustable using Velcro. This is a good call again as I found the former elastic strap too tight and the leather strap too loose.
Finally, Branca has attached the laces together for more comfort between your toes. I find either way comfortable, but I know some people found the old way uncomfortable.
Good work Branca!
Bedrock
Still my favorite trail sandals. They don't need to improve much on their design, but they did add a few new offerings.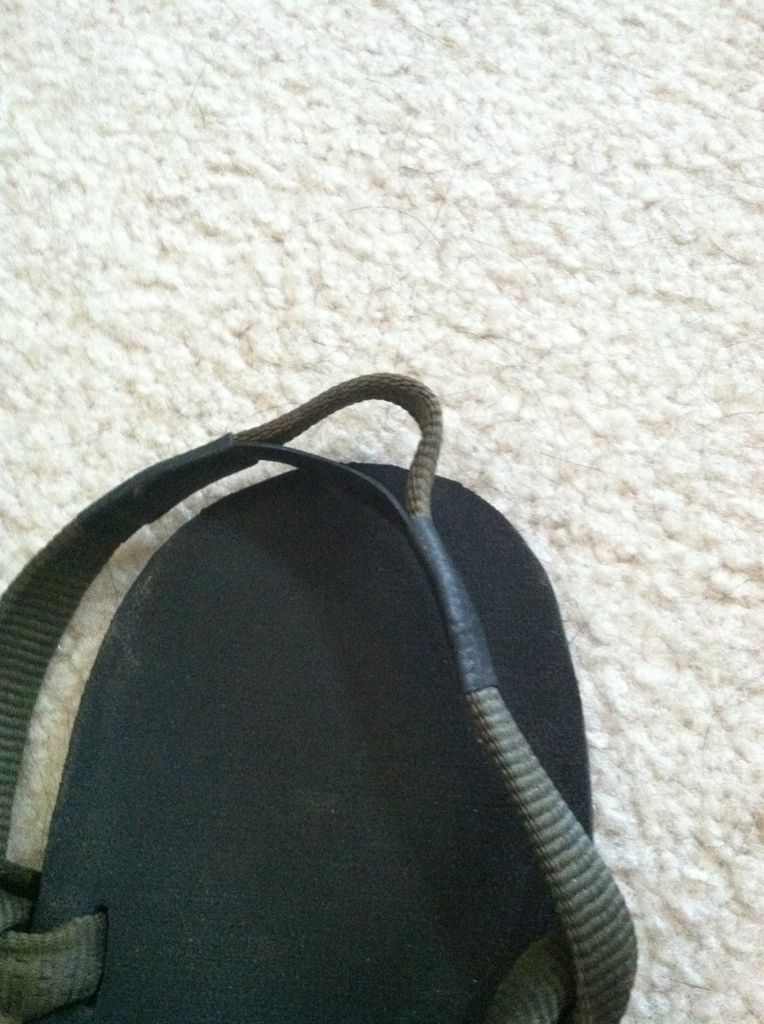 First is their Earthquake sandal. It keeps the same basic design as the original, but adds a rubberized portion to the heel strap to make the fit more comfortable. I also find the Earthquake easier to slip on and off without adjustment.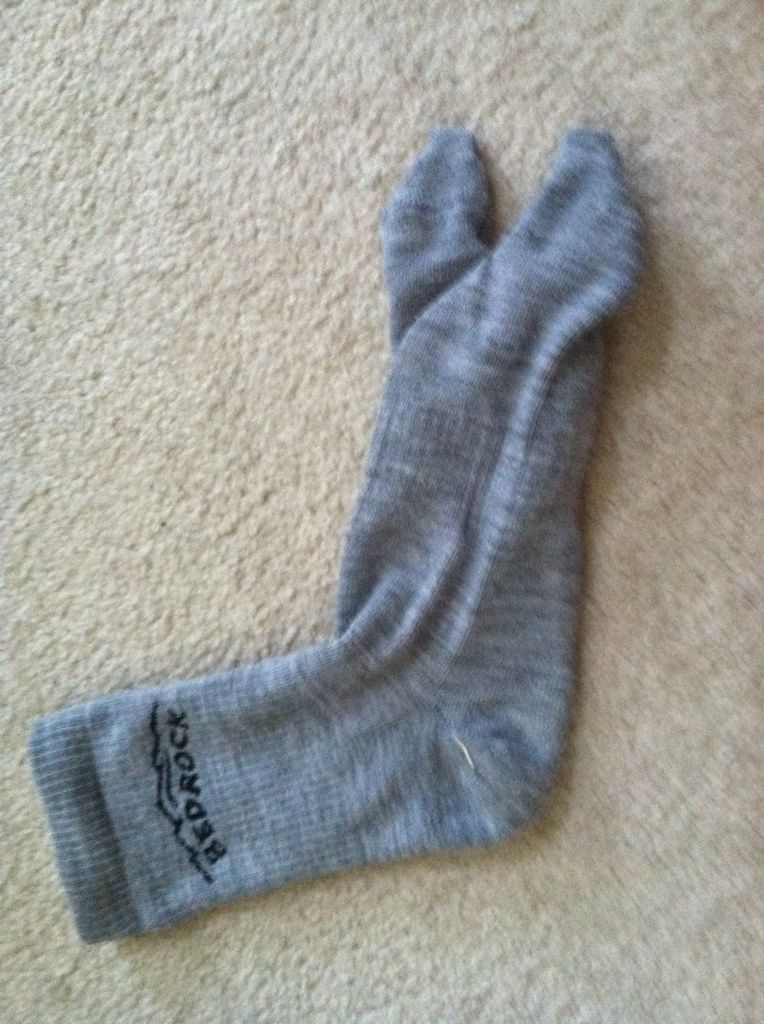 As a few other companies were doing as well, Bedrock also began looking at options to allow you to run in sandals year round. So they also began selling Ninja Socks in early 2012. I tested these socks down to single digit temps this winter. Yeah...they work. My feet didn't get cold until about 5 degreesF. And really, at that point why are you outside in sandals in the first place?
So there you have it folks. Lots of new stuff for your sandal loving pleasure. Get out there in some funky footwear! Cheers!